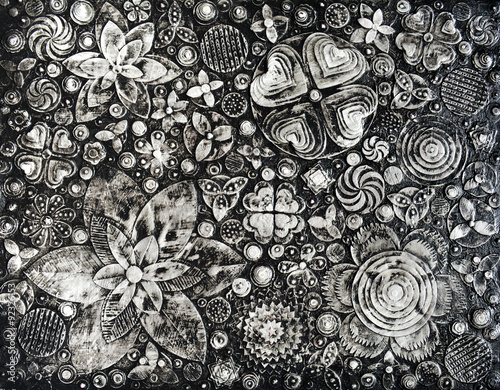 Black And White 3D Art
Black And White 3D Art
Black And White 3D Art
. . . . . . . . . . . . . . . . . . .
This product includes: 1 MP4 Version Installer 1 WMV MP4 Version Installer
"I have found your training to be well-designed, intelligent and if you'll excuse the expression, "illuminating", Angela Knight – New York Times bestselling author
Super Quick & Easy Tricks For Getting That Perfect Black & White Look And Feel Using DAZ Studio & Photoshop (Or any other 2D / 3D software)
Welcome to the land of contrast, shape and pattern. When it comes to b/w art, color is no longer something that separates objects from eachother, which makes everything blend differently. In fact, b/w art is a whole new dimension. When color is gone, contrast, shapes and patterns are greatly enhanced. Knowing how to work with those elements, will make you a master of b/w art. Not every render you make will work in b/w… But after watching this set of videos, you will know for sure…
You get the following: 1. How to design in color with b/w in mind, making sure your render will look good without color further down the road 2. Rendering tweaks that you'd never use in color, but will love using in b/w 3.
Generic techniques that can be applied to any 3D and 2D software capable of layers as well as Daz Studio / Photoshop specific techniques 4. Lighting b/w 3D art 5. Photoshop b/w secrets 6. Making of several images 7.
Specific surface / material settings and tweaks 1280 x 720 HD videos in MP4 & WMV Download and keep forever With bestselling DAZ 3D vendor Val Cameron from Dreamlight …and more! MODULE 1: INTRODUCTION TO BLACK AND WHITE 3D ART 01.
01 – Introduction & A Look At Black and White 3D Art 01.02 – Some Shocking Black And White Rules 01.03 – Magic Behind Images That Work in Black and White, and Those That Do Not MODULE 2: GRUNGE BUILDINGS, AND ADDING A COLOR DIMENSION TO BLACK & WHITE ART 02.
01 – Grunge Buildings With & Without Light Contrast 02.02 – Plain Scene Going Black & White 02.03 – Adding A Color Dimension To Black And White Art MODULE 3: CREATING AND CONTROLLING CONTRAST IN DAZ STUDIO AND PHOTOSHOP ENHANCING EFFECTS 03.
01 – Creating Contrast By Adjusting Surfaces Inside DAZ Studio 03.02 – Controlling Contrast Inside DAZ Studio With Semi 3D Effects 03.03 – Photoshop Enhancing Effects For Black And White Art BONUS MODULE: CITY SCENES, CAMERA, PROPS, LIGHTS, RENDER & POSTWORK 04.
01 – City Scene Props, Cameras & Lights Plus Test Renders & Tweaking 04.02 – City Scene More Props & Light And Shadow Adjustments 04.03 – City Scene Final Render & Postwork
JavaScript seems to be disabled in your browser. You must have JavaScript enabled in your browser to utilize the functionality of this website.
Related Images of Black And White 3D Art