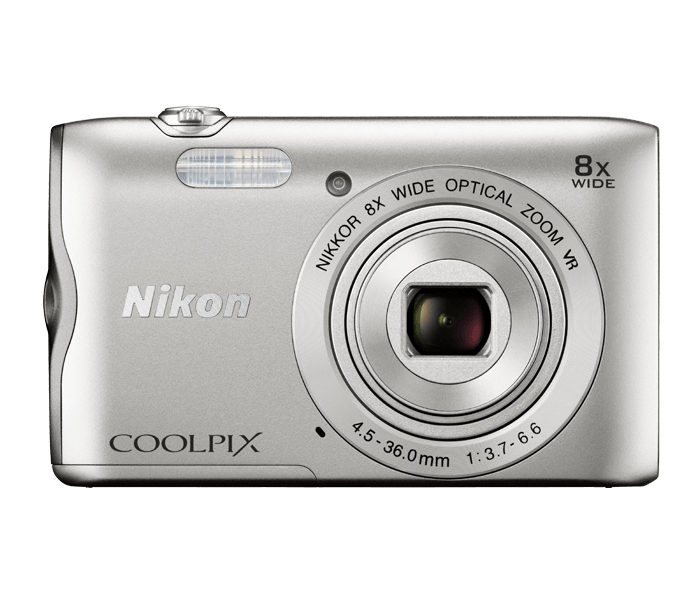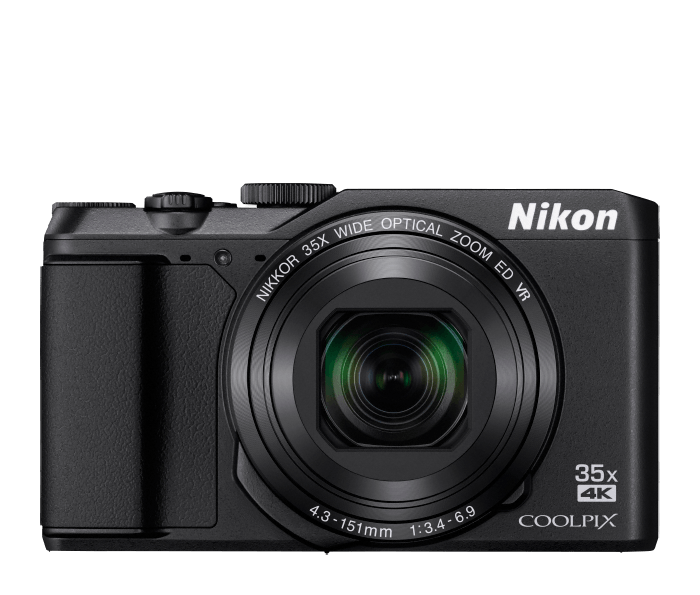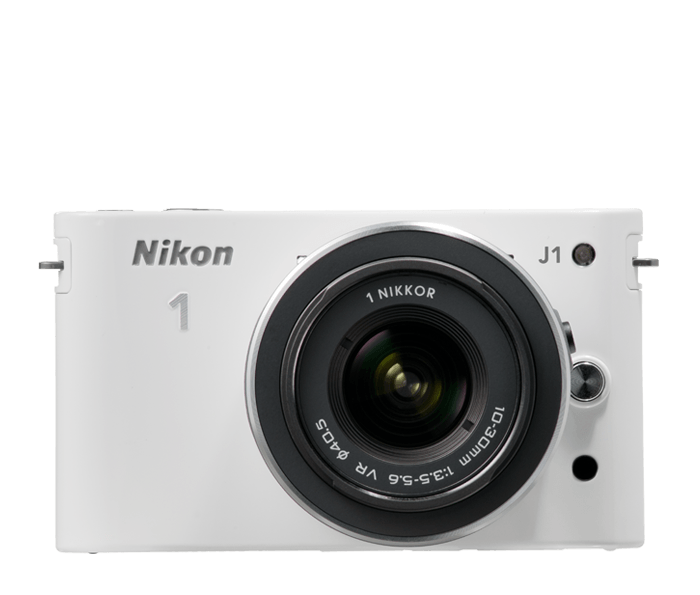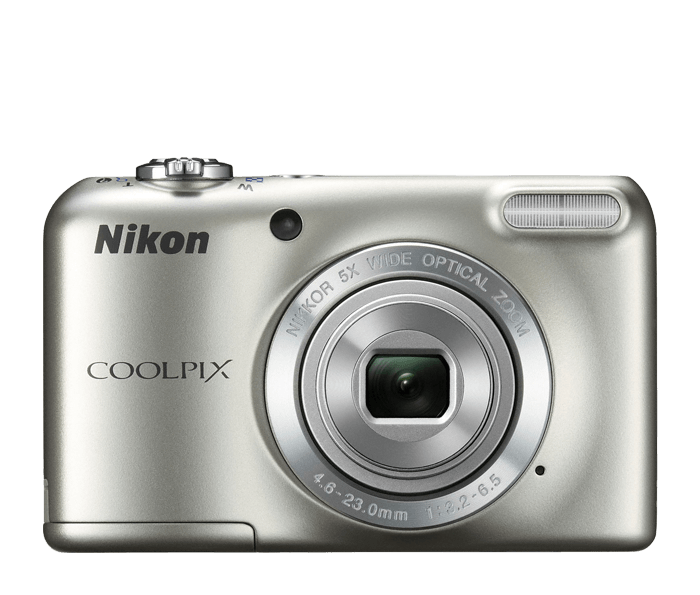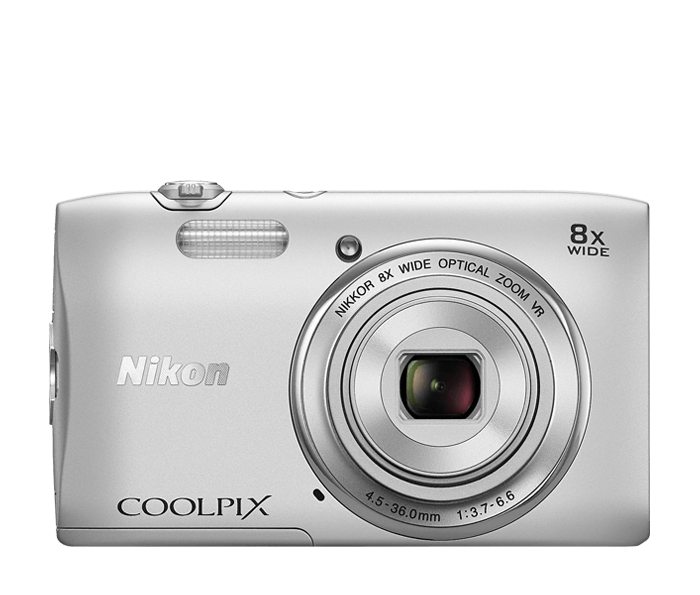 Sigma's DSLRs and compact cameras with Foveon X3 image sensors don't use Bayer filter arrays and demosaicing. Instead, they derive color from the fact that different light wavelengths penetrate silicon to different depths. Foveon sensors stack three pixel layers, in effect, the top layer recording short (blue) wavelengths, the middle layer, medium (green), and the bottom layer, long (red) wavelengths. (It's really more complicated than that, especially with the latest-generation Foveon Quattro sensors, but it's simpler to think of it this way.) The result is that these sensors record all three primary colors (as well as full luminance data) at every pixel site, no demosaicing or interpolation required—and, thus, no AA filter required, either. The result is sharper images than produced by Bayer sensors of equal horizontal-by -vertical pixel count—and better monochrome images. The Foveon monochrome images aren't as good as those from dedicated monochrome sensors, but they're better than those from Bayer sensors—and the Sigma cameras cost a lot less than the monochrome digital cameras. The Sigma SD1 Merrill DSLR sells for around $1,999, the DP1, DP2 and DP3 Merrill compact cameras (with built-in wide-angle, normal and short tele lenses, respectively), for around $799, and the new dp1, dp2 and dp3 Quattro compacts (with wide, normal and short tele lenses, respectively) for $999. www.sigmaphoto.com
Phase One's IQ3 100MP Achromatic is a digital back that allows any IQ3 XF medium-format camera to shoot black-and-white-only photos. Announced in 2017, the digital back has a brand new 101-megapixel CMOS sensor with a max ISO of 51,200, making it that most light sensitive medium format digital back that you can currently purchase. It also has an electronic shutter button, built-in wifi and can capture up to 60-minute long exposures. This camera back is really designed for photographers looking to take super high-resolution photos of architecture and landscapes. At at $50,000 for the back alone, they probably need to be serious photographers.
Sony's WH-1000XM2 headphones are some of the best you can buy. And they're 15% off right now.
Note that all digital images can suffer from aliasing—when you sample real-world scenes with a fine grid array, some aliasing ("stair-stepped" edges, moiré, etc.) will occur if the pattern of the subject is the right size and at the angle to conflict with the sampling grid. The finer the pixel grid, the less likely this is to happen, so more and more DSLRs and mirrorless cameras today are doing away with the AA filter as pixel counts go up. And medium-format digital cameras have never used AA filters. Aliasing—when it occurs—can be corrected in post-processing, as medium-format users have operated from the start.
Editor's Note: If you're looking for a more affordable option, we suggest looking into the Sigma dp3 Quattro ($899+). It's not a true monochrome camera, as its Foveon Quattro sensor can still capture color, but the sensor doesn't use traditional light filters and it instead derives colors without demosaicing, resulting in more accurate monochrome photos.
(You can read more about the technology, here.) All Sigma's new dp1, dp2 and dp3 Quattro compacts have a Foveon sensor.
The Leica M Monochrom is a rangefinder-style digital camera and a true black-and-white shooter. Released in 2012, it's beloved by most serious photographers, but it's also known for being quite difficult to use. It doesn't have autofocus, so you'll have to adjust the lens's focus ring — any of Leica's M-Series of lenses are compatible with the M Monochrom — to capture in-focus photos. Aperture is also controlled by the lens. It doesn't have great bursting or video shooting (up to 1080p) abilities, either. And it lacks wi-fi, GPS, and NFC, which are all common features on today's digital cameras. However, the M Monochrom has a 24-megapixel full-frame sensor and flexible ISO (320-25600) and can capture stunningly crisp black-and-white photos. For expert photographers who aren't scared away by this Leica's price tag, this is the best monochrome camera you can buy.
You get a picture (like the one in this figure) that looks like the old days when people actually used black-and-white film.
Sony's Wireless Noise-Canceling Headphones Are $52 Off (Again)
The 17 Best Outdoor Photography Accessories, According to the Pros
When DSLR users talk about full-frame, they mean 35mm full-frame: a sensor measuring about 36x24mm, the size of a full 35mm film frame. To medium-format users, full-frame means the size of a full 645-format film frame. That would be 6×4.5cm, in theory, more like 56×41.5mm in terms of actual image area. Phase One's IQ260 Achromatic medium-format digital back (available as a kit with the Phase One 645DF+ camera body, or with mounts to fit many popular medium-format and technical cameras) features a 60-megapixel, full-frame medium-format monochrome CCD sensor that measures a whopping 53.7×40.3mm—more than 2.5X the area of a full-frame 35mm DSLR sensor and 1.5X the area of the 44x33mm sensors found in lower-end medium-format cameras. Besides the huge sensor size and 60 megapixels (and the resulting superb image quality), the back offers a 3.2-inch, 1150K-dot touch-screen display, 13 stops of dynamic range and ISOs from 200-3200. The back is ruggedly constructed of 100% aircraft-grade aluminum, and can be operated as an independent unit, tethered to a computer or wirelessly from an iPad or iPhone using Phase One Capture Pilot. Besides having no Bayer filters or AA filter, the IQ260 Achromatic has no IR cutoff filter, so it can also be used for infrared photography. Estimated Street Price: $44,495. www.phaseone.com
You can skip this step if you choose, but putting the camera in Portrait mode or choosing a large aperture narrows your range of focus and gives your finished photo a much more artistic feeling. And if you're shooting in black and white, you probably want to be artistic.
Monochrome photography is a bit different than traditional photography — things like light, shadows, shapes and textures play much more prominent roles. (Since most photographers see in color… this adds another level of difficulty.) But for those who really have a passion for monochrome photography, and they want to take the best quality photo, they should really look into a dedicated monochrome camera. Be forewarned, there aren't many options and they are all pretty expensive.
PhotographyDigital PhotographyHow to Take a Digital Photo in Black and White
A monochrome (or black-and-white) photo can be nostalgic, timeless, beautiful and these days there are a few ways to capture one. Many digital cameras have monochrome modes. You can also edit photos with programs like Photoshop and Lightroom, or by using a RAW converter, that turn your color photo into a monochrome photo. For the best monochrome photos, however, you really want a camera that doesn't collect color information at all, and they're a decidedly rare breed.
Leica teamed up with clothing company Rag & Bone to make the stealthiest camera ever and it's basically perfect. Read the Story
Today, there are three basic monochrome digital cameras on the market, from Leica, Phase One and RED. They range in price from over $7,000 to over $40,000, and that's their primary drawback. But in terms of monochrome image quality, they offer the best there is.
What makes a monochrome camera better? Most conventional digital cameras have color filters laid over its sensor that capture a full-color image — this process is called demosaicing — but these filters also interfere with the sensor's ability to capture the full spectrum of available light. This means that even though a digital camera's monochrome mode can do a good job, it's not going to be able to reach the same black and white levels of a monochrome camera. The advantage of using a conventional digital camera when shooting in monochrome mode, on the flip side, is you can turn black-and-white RAW photos into colored photos after they've been taken.
Alternatively, you can switch to Aperture Priority mode and choose a large aperture (small f-stop number).
It's really Apple Music or bust with the HomePod, which is why if you want Apple's newest smart speaker you need to make the switch to Apple Music.
So when you use your camera's monochrome mode, or convert a color digital image to monochrome in your computer, you're working from a color image that was fabricated from a monochrome image using colored filters and complex image processing, and then turned back into monochrome. There must be a better way.
Here's everything you need to know about Samsung's newest gadgets, including when you can buy them.
The best way to catch up on the day's most important product releases and stories.
The 3 Most Important Products Unveiled at 2018's Samsung Unpacked Event
Today in Gear: Halios' Affordable GMT Diver, Streamlined New Commuter Bags From Bellroy and More
Converting a color image into monochrome in your computer offers the advantages of lots of control—your home computer is more powerful than the one built into your camera, and can handle more complex algorithms, and specialized monochrome software such as Nik Silver Efex Pro provides powerful conversion and finishing tools. And you can convert any digital image, whether it was shot recently or it's a scan from an old Kodachrome transparency. Photoshop's Channel Mixer gives you tremendous control over the tones in the image. (See "Monochrome Conversion" by Ming Thein in this issue for more about using the Channel Mixer.) The main drawback to converting a color image is the same as with using the camera's monochrome mode: That color original image suffers the effects of demosaicing.
Using your camera's monochrome mode has several advantages. You can use the camera's built-in filters (including the old black-and-white standbys red, yellow and green), you can view the image in monochrome on the LCD monitor, and if you shoot RAW rather than JPEG, you have the ability to process the resulting file into monochrome or full color after the fact. The primary drawback is that conventional digital sensors, with their Bayer RGB filter arrays, don't provide optimal monochrome image quality—more on this in a bit.
There is: a monochrome camera. The sensors in monochrome digital cameras don't have color filter arrays because there's no need. Thus, they record all the light (per the sensor's quantum efficiency) that falls on each pixel; none is lost to color filters, so sensor sensitivity is, in effect, higher. There's no demosaicing, and thus no color moiré and no need for the blurring AA filter. So images from a monochrome sensor are inherently sharper than converted color images, and sensitivity is higher. Of course, the monochrome camera can't produce color images, so you have to consider your needs. Monochrome cameras are quite costly, so most photographers probably will be better off doing monochrome with their regular digital cameras—which can deliver excellent monochrome images despite the drawbacks. But for the monochrome connoisseur, the monochrome camera is the way to go.
Nikon Announces That It's About To Announce A Full-Frame Mirrorless Camera
For those who don't want to spend as much on a monochrome-only digital camera, there's the third-party company LDP LLC (MaxMax.com), who sells modified versions of the Fuji X100S-M and Fuji X-Pro1-M. They convert Fuji's X-Trans color sensor cameras to monochrome by removing the color filter array, and, according to MaxMax.com, they perform very well: "Fuji monochrome cameras can compare quite favorably to the Leica M but with higher performance in many respects and with a much lower price." You can currently purchase the Fuji X-Pro1-M for $2,425 and the Fuji X100S-M for $2,600.
It's a bit ironic considering the Leica cachet, but the M Monochrom is far and away the lowest-cost monochrome digital camera available today. It's essentially a classic Leica M rangefinder camera, but with an 18-megapixel, full-frame (35.8×23.9mm) monochrome CCD sensor that has no RGB filter grid and no AA filter (but it does have an IR filter to cut off wavelengths longer than 700nm). Like all M-series Leica cameras, the M Monochrom can use the full lineup of legendary Leica M lenses (from 16mm to 135mm), and each frames just as it does on a traditional 35mm Leica M camera, thanks to the full-frame sensor. ISO range is 320-10,000 (and there's even an auto ISO feature). Unlike most digital cameras, the M Monochrom has a histogram that displays the unprocessed, unmodified raw data, rather than data for a camera-processed JPEG image—very helpful for nailing those RAW exposures (the camera shoots DNG RAW files, as well as JPEGs). You can tone JPEGs in-camera. Digital aspects aside, the M Monochrom is a Leica M camera, with quick and easy rangefinder focusing, quiet operation, and a rugged body featuring top and base plates of machined brass and a housing manufactured from a single piece of magnesium alloy. Dimensions are 5.5×3.1×1.5 inches, weight is 21.2 ounces (body only). Estimated Street Price: $7,200. us.leica-camera.com
Most digital cameras have options for creating black-and-white photos. With most cameras, you just select the black-and-white photo option from a menu, and you can start taking those artistic images in black and white. Explore the different options available for your camera:
You access this setting differently on each camera. Refer to your camera manual for details.
Many still photographers may think of RED as being only for video. However, RED's DSMCs (Digital Still and Motion Cameras) can produce superb still images, as well as feature-quality video. The EPIC Monochrome features the RED Mysterium-X Monochrome sensor, a 30x15mm unit that can deliver 14-megapixel still images, as well as video up to 5K (5120×2700) at rates up to 59.94 fps. Native ISO is 2000; dynamic range is 13.5 stops (up to 18 stops with RED HDRx). Adapters are available for PL, Canon, Nikon and Leica lenses. RED offers two electronic viewfinders and LCD monitors from 5.0 to 9.0 inches, some with touch-screen capability. Images are saved to REDMAG 1.8-inch SSD units from 48 GB to 512 GB, or the RED MINI-MAG 512 GB. There are two versions of the EPIC Monochrome: the EPIC-M is handmade in California and carries a two-year warranty and a $25,000 price (Brain only), while the production EPIC-X (also made in the U.S.) carries a one-year warranty and a $20,000 price (Brain only). The RED EPIC-M Dragon Monochrome adds 6K (6144×3160) video, 19-megapixel stills and a 16.5-stop dynamic range to the above features, thanks to the Dragon-M sensor with interchangeable DSMC Monochrome OLPF. It sells for $31,500 (Brain only). www.red.com
This smart speaker has the potential to control many things that an Amazon Echo, Google Home or Apple HomePod just simply cannot.
There are three basic ways to produce a monochrome (black-and-white) image with a digital camera: Shoot it that way using your camera's monochrome mode; convert a color image to monochrome using your RAW converter, Photoshop or specialized monochrome software; or shoot with a monochrome digital camera.
Conventional image sensors consist of a fine grid of millions of pixels or photodiodes that record light in proportion to its intensity. Each pixel can detect how much light strikes it, but not what color that light is. To provide color information, most manufacturers position a grid of primary-colored filters called a Bayer array (named after the Kodak scientist who devised it) over the pixels, with one primary color, red, green or blue, covering each pixel so that each pixel receives only light of that color. Then, through a process known as demosaicing, the camera's processor (if you shoot JPEG) or your RAW converter (if you shoot RAW) creates a full-color image, using color data from neighboring pixels and interpolation via complex proprietary algorithms to furnish the missing color data for each pixel.
This process works quite well—all major-brand digital cameras except Sigma's use this method on amateur as well as pro-oriented models (see the "Sigma/Foveon" sidebar). However, the demosaicing process does have some drawbacks. First, a lot of light is wasted, since the colored filters block two-thirds of the light from reaching each pixel. Second, the demosaicing process produces aliasing—moiré, color artifacts and the like. To combat this, most sensors also include an anti-aliasing (AA) filter, or optical low-pass filter (OLPF), which slightly blurs the image at the pixel level to minimize moiré. This, of course, also slightly reduces overall image sharpness.
Superior Ideas These superior suggestions are to help you look past all the basic concepts which cowl most facets of photography. The digital camera gear, equipment and equipment are things that aid you take better photographs. The following pointers are there that can assist you achieve deeper data , taking a look at a possible message, experience or emotion you wish to portray. This article helps where and when to use issues equivalent to micro-contrast. Also how you can successfully use and place the blackest areas of the photograph in relation to the mid-tone gray areas. Your images will benefit immensely.
How To Make an Picture Black and White in Photoshop & Lightroom All cameras, except for the Leica M Monochrom, take pictures in colour. If you need a black and white image , then it`s essential to convert the color to a monochrome state. There are various strategies you can do this, however only a few will provide you with the best possible quality and tonal range. Read our article right here on tips on how to make a picture black and white, with out dropping high quality , detail or other vital factors.
Put up -Processing Black and White Photography All digital editing software program for Mac, PC, smartphone or Android presents a conversion from colour to black and white. Until you took a colour photograph , transformed it into black and white in a non- destructive manner , you cannot revert it. The knowledge is no longer there. There are lots of methods to transform to black and white, some of which are non- damaging ( allows you to go back to colour if you happen to like) however only a few methods where you`ll be able to convert the image properly. This article tells you what it is best to or shouldn't be doing to get essentially the most out of your photographs.
How to Edit Photographs on Cell Now that we`ve seemed primarily at DSLRs, let's flip our attention in direction of mobile photography. Capturing with your mobile is quick and straightforward , and now converting and processing your photos into black and whites is no extra difficult. This article reveals you how one can make the most of an app to turn those photographs into one thing actually dramatic.
How to Manage Images in Publish - Production Working with black and white images shouldn`t be the identical as working with colour – both have totally different focuses and want different areas of attention. The Black and White images can profit from colours. Including yellow into the image utilizing a color mixer can have an effect on the detail in the sky. This brings out characteristics in an in any other case overexposed segment of the image. Also , tweaking of contrasts and highlights can have very dramatic ends in a Black and White photograph.
Things to Take into account When Enhancing Black and White Images When it comes all the way down to the modifying of your photographs , the hardware could be simply as important because the software program you use. Your laptop monitor may have a colour administration system that may present your pictures in another way to the color management of the printing. Additionally , where you edit the images is also essential , creating color casts that change the way you see our images. You may suppose that black and white photos will not be affected, but they still use color info in the grey , mid-tone areas of your work. Whatever you`ll be doing together with your photos as a remaining product, be it a book or an exhibition, they all want different treatments.
The best way to Use Tonal Contrast with Pictures The tonal range in black and white photography is likely one of the most necessary issues to focus on. The vary is mainly the degree of how brilliant or how darkish components of your image are. The larger the tonal range , meaning the extra darkish and light-weight areas there are, the extra impressive the image. Although distinction works effectively in each colour and black and white, the latter wants it extra to stand out and make a long-lasting impression.
10 Tips for Using Luminosity Masks in Digital Blending Luminosity masks are a function in Photoshop that helps you isolate areas of a excessive light depth within the photograph 's pixels. With these selections , you possibly can choose areas of the photograph and solely work on specific tones, not the entire image. These are nice to help boost the focus and look of a selected object in your frame. This text offers you a terrific rundown, from creating the masks to the finished image.
The way to Transition From Taking to Making the Photograph Ansel Adams stated , "You don't take a photograph , you make it". This information takes you through many ideas. Looking on the primary elements , what makes an important photograph and methods to make it right into a ultimate , polished print. Specializing in the essential ideas and persevering with to identify , isolate and management the elements will help your photographic confidence.
Learn how to Edit Black And White Pictures in Lightroom Lightroom is among the best tools on the market to help you get the best out of your photography. It`s straightforward and quick to select -up and will help with your workflow. Presets are a great way to get very spectacular images. They`re additionally quick and easy to use and are created by photographic fanatics or Adobe itself. On this article, you may get an idea of what you should be taking a look at with regards to enhancing your work and how to obtain dramatic results.
Processing Images in Photoshop Compared to the convenience of processing images in Lightroom, Photoshop is a little more difficult and requires more learning time. This article lets you get the best out of your black and white picture by working with colour layers, filters and mixing options.
IMAGE COLLECTIONS : Black And White Pictures Digital Camera