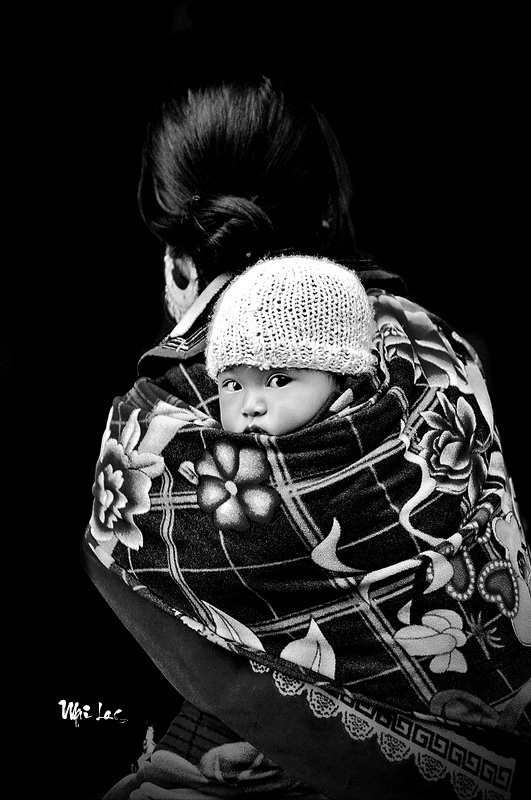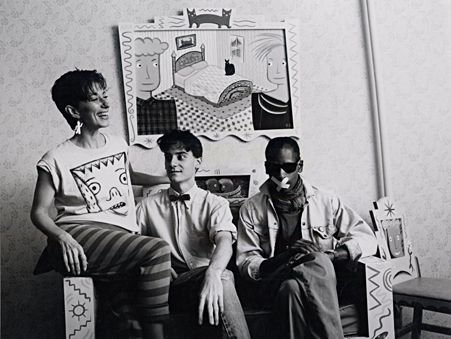 "Books bring alluring colors to our mundane black and white world." ― Caleb Reese
I'm very black and white about what I like or don't like, and I've always been that way. Ryan Murphy
"You have a consistent character yourself and you wish all the facts of life to be consistent, but they never are. For instance you despise public service because you want work always to correspond to its aims, and that never happens.
You also want the activity of each separate man to have an aim, and love and family life always to coincide––and that doesn't happen either. All the variety, charm and beauty of life are made up of light and shade.
" ― Leo Tolstoy, Anna Karenina
There are infinite shades of grey. Writing often appears so black and white. Rebecca Solnit
"Things are always either black or white. The grey in between is only a confusion." ― Ljupka Cvetanova, The New Land
Black and white are the colors of photography. To me they symbolize the alternatives of hope and despair to which mankind is forever subjected. Robert Frank
Black and white is abstract; color is not. Looking at a black and white photograph, you are already looking at a strange world. Joel Sternfeld
"Winters are a desolate time where all senses are wiped away, and here in Canada, this is especially true. All smells are sucked clean from the air, leaving only a harsh, icy crispness. Colours are stripped away, leaving a stark white landscape, a sky which stays black at night and gray in the day, a world of only three shades.
Stay outside too long, and your hands will get so cold that they'll go numb and turn red, like the claws of a lobster. During a whiteout, even sight itself is reduced to nothingness." ― Rebecca McNutt, Listen is Silent, or The Usurer
"A zebra will never see the funny side of things because he is always thinking in black & white." ― Anthony T. Hincks
"I think it's because it was an emotional story, and emotions come through much stronger in black and white. Colour is distracting in a way, it pleases the eye but it doesn't necessarily reach the heart."― Kim Hunter
"Which is probably the reason why I work exclusively in black and white… to highlight that contrast."― Leonard Nimoy
"Our personal past is only available to us now through black-and-white film, it's a medium for communication with the dead, including our dead selves, the way we used to be, which is why we're drawn to it.
" ― Frank Lentricchia, The Sadness of Antonioni
"The way I was brought up by my parents and guided through my football life by the influences of various managers means that in some ways I am black and white."― Stuart Pearce
"When I was a little girl, everything in the world fell into either of these two categories: wrong or right. Black or white. Now that I am an adult, I have put childish things aside and now I know that some things fall into wrong and some things fall into right.
Some things are categorized as black and some things are categorized as white. But most things in the world aren't either! Most things in the world aren't black, aren't white, aren't wrong, aren't right, but most of everything is just different.
And now I know that there's nothing wrong with different, and that we can let things be different, we don't have to try and make them black or white, we can just let them be grey. And when I was a child, I thought that God was the God who only saw black and white.
Now that I am no longer a child, I can see, that God is the God who can see the black and the white and the grey, too, and He dances on the grey! Grey is okay." ― C. JoyBell C.
"When you're the victim of the behavior, it's black and white; when you're the perpetrator, there are a million shades of gray."― Laura Schlessinger
"Light is meaningful only in relation to darkness, and truth presupposes error. It is these mingled opposites which people our life, which make it pungent, intoxicating. We only exist in terms of this conflict, in the zone where black and white clash.
"― Louis Aragon
I think it's because it was an emotional story, and emotions come through much stronger in black and white. Colour is distracting in a way, it pleases the eye but it doesn't necessarily reach the heart. Kim Hunter
"Its not easy taking your own advice, accepting what you don't like hearing, & seeing the grey amongst the black & white." ― April Mae Monterrosa
"Loo, life is black and white. You don't know what's good for you, because you don't see the black and white! You don't see where the black lines end and where the white lines begin! You're going to grow up to be no good if you keep on that way.
It's impractical. I only have one child, and I won't have her growing up to be impractical. I can't think of a worse thing to be than impractical!" ― C. JoyBell C., Saint Paul Trois Chateaux: 1948
Life isn't always black and white. You're not always sure you're right. At least I'm not. Brad Paisley
"In the beginning it was all black and white."― Maureen O'Hara
"I work in colour sometimes, but I guess the images I most connect to, historically speaking, are in black and white. I see more in black and white – I like the abstraction of it."― Mary Ellen Mark
Just simple things – I like black and white, monochrome; I like suits. Vanessa Kirby
There's so much grey to every story – nothing is so black and white. Lisa Ling
"What if — is more complicated than that? What if maybe opposite is true as well? Because, if bad can sometimes come from good actions—? where does it ever say, anywhere, that only bad can come from bad actions? Maybe sometimes — the wrong way is the right way? You can take the wrong path and it still comes out where you want to be? Or, spin it another way, sometimes you can do everything wrong and it still turns out to be right?" ― Donna Tartt, The Goldfinch
"Things are not quite so simple always as black and white."― Doris Lessing
"At first, all is black and white.Black on white.That's where I'm walking, through pages.These pages.Sometimes it gets so that I have one foot in the pages and the words, and the other in what they speak of." ― Markus Zusak, Underdog
The great thing about getting older is that you become more mellow. Things aren't as black and white, and you become much more tolerant. You can see the good in things much more easily rather than getting enraged as you used to do when you were young.
Maeve Binchy
Black and white creates a strange dreamscape that color never can. Jack Antonoff
"The first draft is black and white. Editing gives the story color." ― E.J. Hill
Things are not quite so simple always as black and white. Doris Lessing
"We're so quick to go to make things black and white, and to put things in their box. But everything is this mixture – and that's what this world is – is this blend of different things."― Matisyahu
It's about you. If you win, it's you; if you lose, it's you. Black and white. Nowhere to hide. Greg Rusedski
"Books bring alluring colors to our mundane black and white world."― Caleb Reese
Divesting a picture from its colors is like disrobing; you see everything in its natural state, without any charade, without any distractions; everything raw and everything pure. Photographers all over the world know the power of black and white and how it can make something appear mysterious and real at the same time.
Depth, dynamism, and simplicity are so beautifully wrought in black and white photos that you almost feel that the subject is going to spring to life.
"It's because I know that life is really black and white that I miss my life of colors." ― Anthony T. Hincks
"When I look into the crowd, I see young and old, black and white – it's amazing that I'm able to connect with so many different kinds of people."― Patti LaBelle
"Ought one to surrender to authority even if one believed that that authority was wrong? If the answer was yes, then I knew that I would always be wrong, because I could never do it. Then how could one live in a world in which one's mind and perceptions meant nothing and authority and tradition meant everything? There were no answers.
" ― Richard Wright, Black Boy
"It's good to play something that's black and white, and a guy that sees right and wrong. I've never played a character like that."― David Lyons
"I don't know why we work, my husband and I. We just do. We are black and white – yin and yang."― Heidi Klum
"Even when your life is full of color, you still need to be reminded that things come in black and white." ― Anthony T. Hincks
"Relations between black and white would be greatly improved if we were more accepting of our fears and our feelings and more vocal about it."― Sarah Silverman
Everything is very black and white for me. I don't really like playing mind games. Zayn Malik
The human brain works as a binary computer and can only analyze the exact information-based zeros and ones (or black and white). Our heart is more like a chemical computer that uses fuzzy logic to analyze information that can't be easily defined in zeros and ones.
Naveen Jain
"The eye should learn to listen before it looks." ― Robert Frank
"It's about you. If you win, it's you; if you lose, it's you. Black and white. Nowhere to hide."― Greg Rusedski
"The natural response of the old-timers is to build a strong moral wall against the outside. This is where the world starts to be painted in black and white, saints inside, and sinners outside the wall."― Mary Douglas
Life is not black and white; there is some gray nuance to it. Pilou Asbaek
In tragedy, it's hard to find a good resolution; it's not black and white: it's a big fog of gray. Paul Dano
"When we don't have information, we go to the simplest outlook, to black and white. But then we have to lie to ourselves. Black is never as black as you're painting it and white is never as white."― Patricia Sun
I prefer black and white and portrait photography. I like old, you know, interesting faces, so I think black and white brings out the contrast. Brooklyn Beckham
"It's not hard to get your way when it's your way or the highway. People either follow suit or they're not around. I don't really like the sound of that, 'cause that sounds like a temper tantrum. I'm just very black and white when it comes to my business.
There's really no gray area."― Nicki Minaj
I spent a lot of years trying to outrun or outsmart vulnerability by making things certain and definite, black and white, good and bad. My inability to lean into the discomfort of vulnerability limited the fullness of those important experiences that are wrought with uncertainty: Love, belonging, trust, joy, and creativity to name a few.
Brene Brown
"The most colorful thing in the world is black and white, it contains all colors and at the same time excludes all." ― Vikrmn, 10 Alone
Some girls like to say one thing and mean another. And me being who I am, I'm very straightforward. Everything is very black and white for me. I don't really like playing mind games. Zayn Malik
"To see in color is a delight for the eye but to see in black and white is a delight for the soul."― Andri Cauldwell
"I am a writer. I live a thousand different lives in a thousand different places, in a galaxy of black and white words. Lend me your imagination, reader, and let me show you new places, new people, and fantastic worlds, in all the myriad colors of your mind.
" ― Christine Stobbe
"Don't ever let the light of your soul dim, even if the world seems black and white." ― Tilicia Haridat
"This world that we live in would be perfect if there were less prejudice and people who think they are better than others." ― Werley Nortreus
"My philosophy, like color television, is all there in black and white"― Monty Python
"Mortals. Everything is so black and white to you." ― Kami Garcia, Beautiful Creatures
Being glamorous is about strength and confidence. It's black and white – dramatic. You have to be strong. Catherine Zeta-Jones
"When you photograph people in color, you photograph their clothes. But when you photograph people in Black and white, you photograph their souls!" ― Ted Grant
I don't see the world completely in black and white. Sometimes I do. Benicio Del Toro
I don't believe there's two sides to every story. It's black and white. There's right and wrong. Joe Wurzelbacher
"Diversity doesn't mean black and white only."― Henry Louis Gates
"Celluloid will be the next decade's black and white."― Danny Boyle
"I am very cautious of people who are absolutely right, especially when they are vehemently so." ― Michael Palin, Diaries 1969-1979: The Python Years
"In movies we tend make things black and white: you're either this, or you're that."― Bill Skarsgard
"No person is completely wicked, just as no person is perfect. We are all grey" ― Shinde Sweety, Arjun: Without a Doubt
We are all somewhere or the other a little grey, not black and white. We have our imperfections. Kriti Sanon
"Perhaps I am old-fashioned, but black and white films still hold an affectionate place in my heart; they have an incomparable mystique and mood."― Ginger Rogers
Life isn't black and white. It's a million gray areas, don't you find? Ridley Scott
"If you look beyond the lies, then you will see the truth.Remember: Just because it's black and white, doesn't automatically make it a zebra." ― Anthony T. Hincks
If everything isn't black and white, I say, 'Why the hell not?' John Wayne
"For grey matter, there is no black and white. If you think in black and white, then you do not use enough brain functions." ― Petek Kabakci
"WHETHER IT'S A CHILD'S TOY OR A NATION'S OIL, IT'S ALL THE SAME, the Red Rider said. YOU FIGHT FOR WHAT YOU WANT. AGGRESSION. IT'S THE SPICE OF LIFE. War was right: people had to fight for what they wanted.
Or maybe balance, as Famine has said — strength matched with temperance. No, she thought. Not balance, Control. IT'S ALWAYS ABOUT CONTROL, War agreed merrily. [as in the meaning of why wars happen]" ― Jackie Kessler, Rage
"In tragedy, it's hard to find a good resolution; it's not black and white: it's a big fog of gray."― Paul Dano
"A rock is harder than a feather, you can talk and jabber and make exceptions, but in the end, if you have to choose which one is gonna hit you on the head, you'll choose the feather every single time." ― Andrew Klavan, The Truth of the Matter
"It is not that Shakespeare's art is in technicolor and fancy, and that real life is black and white and tedious. The life that Shakespeare was living was the only life he had, and he had to use it to create what he was doing."― Stephen Greenblatt
"Life isn't black and white. It's a million gray areas, don't you find?"― Ridley Scott
"Mortals. Everything is so black and white to you."― Kami Garcia
Splitting, also known as black and white thinking is a type of cognitive disorder where people fail to see possibilities in situations because they are only accustomed to seeing either as positive or negative and not a mixture of two.
For them, things are either good or bad as they fail to the shades of gray (possibilities) in their lives.
"When you photograph people in color, you photograph their clothes. But when you photograph people in Black and white, you photograph their souls!"― Ted Grant
"Since I am from Spain, once the morning has gone, I like to take a nap while falling asleep to black and white movies. It feels less lonely. There is a comfort in hearing their voices, like when you're a child and your mother tells you a story before bedtime.
"― Jordi Molla
Superior Suggestions These advanced suggestions are to help you look previous all the essential ideas which cowl most aspects of photography. The camera gear, equipment and accessories are things that enable you to take higher photographs. These tips are there to help you achieve deeper information , looking at a potential message, experience or emotion you need to portray. This text helps where and when to make use of things corresponding to micro-contrast. Additionally how to successfully use and place the blackest areas of the photograph in relation to the mid-tone grey areas. Your photographs will benefit immensely.
How To Make an Picture Black and White in Photoshop & Lightroom All cameras, aside from the Leica M Monochrom, take photos in colour. If you want a black and white image , then you must convert the colour to a monochrome state. There are a lot of methods you can do this, however just a few offers you the best possible high quality and tonal range. Read our article here on the best way to make a picture black and white, with out losing high quality , detail or other important factors.
Put up -Processing Black and White Images All digital editing software program for Mac, PC, smartphone or Android offers a conversion from colour to black and white. Except you took a color photograph , converted it into black and white in a non- destructive method , you cannot revert it. The data is now not there. There are lots of methods to convert to black and white, a few of that are non- destructive ( means that you can return to colour in case you like) however only a few methods where you can convert the image properly. This article tells you what you need to or shouldn't be doing to get essentially the most out of your photographs.
The best way to Edit Photos on Cell Now that we`ve got appeared primarily at DSLRs, let's turn our consideration in direction of cell photography. Shooting together with your cellular is quick and easy , and now converting and processing your pictures into black and whites is no extra difficult. This article exhibits you methods to utilize an app to show those pictures into something actually dramatic.
Learn how to Manage Images in Put up - Production Working with black and white photos shouldn`t be the same as working with color – both have different focuses and want completely different areas of attention. The Black and White photographs can benefit from colours. Adding yellow into the image utilizing a color mixer can have an effect on the detail in the sky. This brings out traits in an otherwise overexposed phase of the image. Additionally , tweaking of contrasts and highlights can have very dramatic results in a Black and White photograph.
Things to Consider When Modifying Black and White Photographs When it comes right down to the modifying of your images , the hardware may be simply as necessary as the software program you use. Your computer monitor can have a colour management system that may show your pictures in a different way to the color administration of the printing. Additionally , the place you edit the photographs can be important , creating colour casts that change the way you see our images. You might suppose that black and white images will not be affected, however they nonetheless use colour information within the grey , mid-tone areas of your work. No matter you`ll be doing with your photos as a final product, be it a ebook or an exhibition, all of them want totally different treatments.
Learn how to Use Tonal Distinction with Pictures The tonal range in black and white photography is without doubt one of the most vital things to focus on. The vary is mainly the diploma of how bright or how darkish parts of your image are. The bigger the tonal vary , that means the more darkish and lightweight areas there are, the extra impressive the image. Although contrast works well in both colour and black and white, the latter wants it more to face out and make a long-lasting impression.
10 Ideas for Using Luminosity Masks in Digital Blending Luminosity masks are a characteristic in Photoshop that helps you isolate areas of a excessive light intensity within the photograph 's pixels. With these selections , you`ll be able to choose areas of the photograph and solely work on specific tones, not the whole image. These are great to assist boost the main target and look of a particular object in your frame. This article provides you an excellent rundown, from creating the masks to the finished image.
The way to Transition From Taking to Making the Photograph Ansel Adams said , "You don't take a photograph , you make it". This guide takes you thru many ideas. Looking at the primary parts , what makes an excellent photograph and learn how to make it into a closing , polished print. Focusing on the fundamental ideas and continuing to identify , isolate and management the elements will help your photographic confidence.
How one can Edit Black And White Pictures in Lightroom Lightroom is among the best tools out there to help you get the most effective from your photography. It`s straightforward and fast to choose -up and may also help with your workflow. Presets are an effective way to get very impressive images. They are additionally fast and easy to make use of and are created by photographic fans or Adobe itself. In this article, you will get an idea of what you need to be looking at on the subject of modifying your work and how to achieve dramatic results.
Processing Pictures in Photoshop In comparison with the convenience of processing pictures in Lightroom, Photoshop is a bit more difficult and requires extra learning time. This text helps you to get the most effective out of your black and white image by working with colour layers, filters and blending options.
IMAGE COLLECTIONS : Black N White Photo Status