Posts Tagged 'colorizing'
filed under black and white photography threecolumnblogger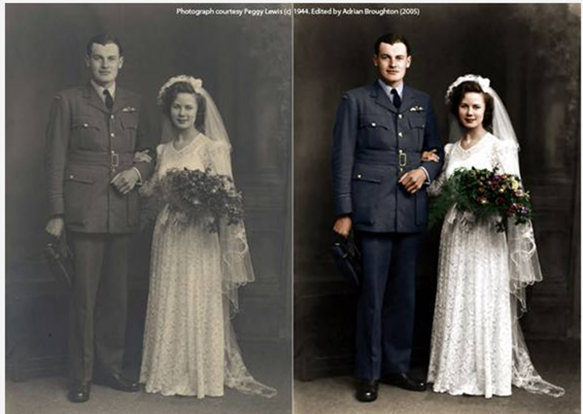 Hand-colouring (or hand-coloring) refers to any method of manually adding colour to a black-and-white photograph, generally either to heighten the realism of the photograph or for artistic purposes.[1] Hand-colouring is also known as hand painting or overpainting. After: A hand-coloured print from the same negative, hand-coloured by Stillfried & Andersen between 1875 and 1885 A...
filed under black and white photography threecolumnblogger
Since the late 1960s, few mainstream films have been shot in black-and-white. The reasons are frequently commercial, as it is difficult to sell a film for television broadcasting if the film is not in color. 1961 was the last year in which the majority of Hollywood films were released in black and white.[2] In 1983,...