Posts Tagged 'display'
filed under threecolumnblogger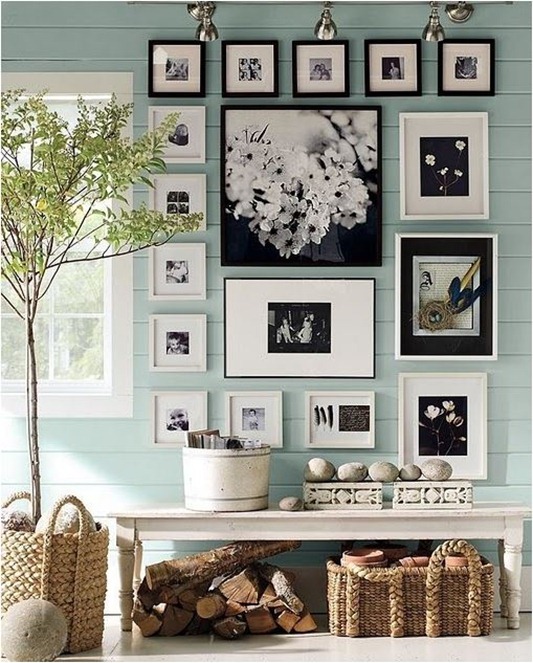 Who says your black and white collection needs to be in black or white frames?  Paint them a vivid color for big impact, quite the statement! Want to minimize your TV?  I love the way Emily has combined both black and white photography and art in a clever gallery wall arrangement to detract from the...
filed under threecolumnblogger
And don't forget this tip when you get to the hanging part – again it's painter's tape to the rescue for perfectly positioning nail holes. How do you display your collection once it's assembled?  I've always loved this simple trick from Better Homes & Gardens – simply cut any paper (newspaper works great too) to...