Posts Tagged 'negatives'
filed under threecolumnblogger
I have had pretty good luck printing from color negatives as well as cross processed e6. The times seem quite a bit longer than b+w, but once you get a good time there isn't much mystery to it.From cross processed film Too bad Kodak quit making the Panalure paper. Another problem is focus as you...
filed under threecolumnblogger
We can often help with non-standard requests such as printing from old negative archives, unusual formats etc. In these cases we can prepare a custom quotation, please email us for details. Other useful information relating to film services can be found below, we would definitely recommend reading the shipping advice prior to sending your film....
filed under threecolumnblogger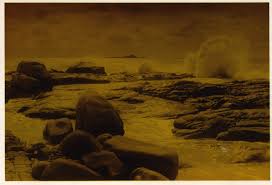 This site uses cookies to help personalise content, tailor your experience and to keep you logged in if you register. By continuing to use this site, you are consenting to our use of cookies. If you have a Photrio account, please log in (and select 'stay logged in') to prevent recurrence of this...
filed under threecolumnblogger
This site uses cookies to help personalise content, tailor your experience and to keep you logged in if you register. By continuing to use this site, you are consenting to our use of cookies. If you have a Photrio account, please log in (and select 'stay logged in') to prevent recurrence of this...